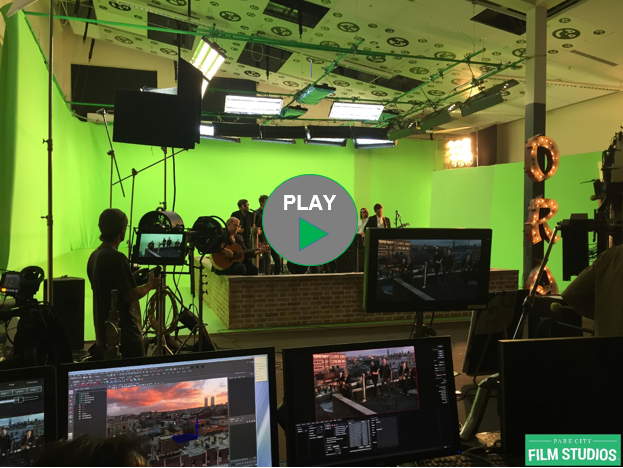 To view the virtual set video select 'play' on the photo above. This is a virtual set depicting a location in Barcelona, Spain and filmed at the Wasatch campus at Park City Film Studios.
Thousands of dollars can be saved in production if a virtual set can be created in a controlled studio environment without traveling thousands of miles at great expense.
Copyright © 2015 r3 Media Corporation. All rights reserved. Miss Grimes™ from the LOST TRACKS™ compilation album.
This video is subject to copyright owned by the American r3 Media Corporation. Any reproduction or republication of all or part of this video is expressly prohibited, unless r3 Media Corporation has explicitly granted its prior written consent. All other rights reserved. The names, trademarks, service marks and logos of r3 Media Corporation or the sponsors appearing in this video may not be used in any advertising or publicity, or otherwise to indicate sponsorship or affiliation with any product or service, without prior express written permission from r3 Media Corporation and the video sponsors. Neither r3 Media Corporation, nor any party involved in creating, producing or delivering information and material via this video, shall be liable for any direct, incidental, consequential, indirect, or punitive damages arising out of access to, use of or inability to use this video, or any errors or omissions in the content thereof. Sale, distribution or commercial use without written authorization is expressly prohibited.